Columbus Day Regatta
OCTOBER 7-8, 2017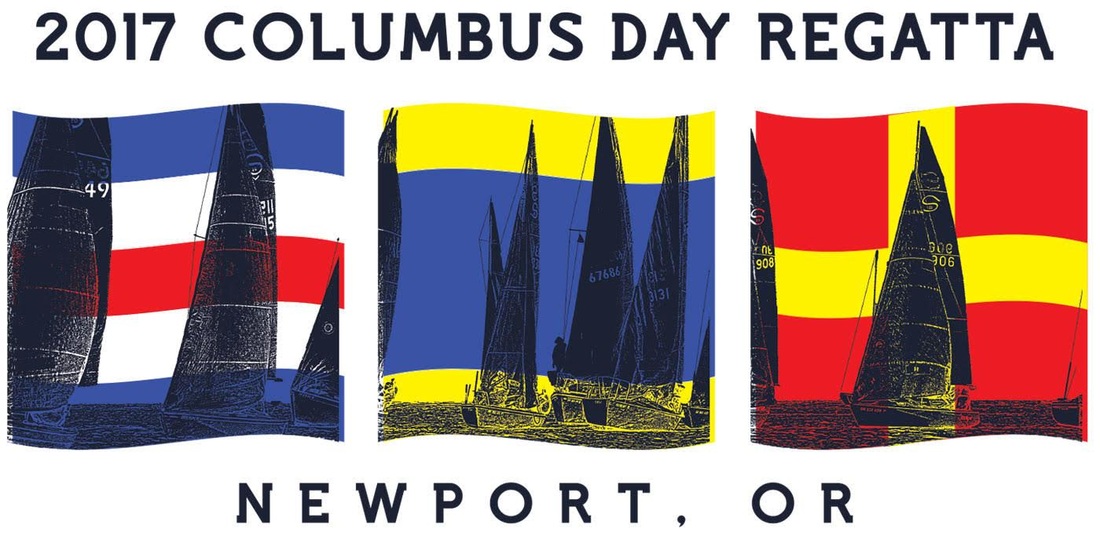 The YBYC racing season Ends with our Columbus day Regatta held on Columbus day weekend in October each year. This is a celebration of fall featuring racing, camaraderie, and great food. It's a great way to end the season right, by getting out on the water, honing your skills, and having fun with friends and family.

Yaquina Bay Yacht Club would like to invite you to the annual Columbus Day Regatta October 7-8, 2017. This
Notice of Race
includes racing information. For additional information, contact YBYC race chair via email:
race@yaquinabayyachtclub.org,
online at
www.yaquinabayyachtclub.org
, or at YBYC 750 S.E. Bay Blvd, Newport, OR 97365.
Regatta
Racing will take place October 7 & 8, 2017 on Yaquina Bay, Newport, Oregon. If 7 or more races are sailed a vessel's worst score will be excluded from her series score, otherwise all races will count and there will be no discards. It will be governed by the Unites States Sailing Association's "The Racing Rules of Sailing 2017-2020" including US Sailing Prescriptions and scored using the low point scoring system. Columbus Day Regatta is open to centerboard boats, keelboats, catamarans and one-design fleets which establish a class.
How to register:
Register online

NOTE: Online registration only. Day of registration will be processed through the Regatta Network website so we encourage you to register in advance.
Links to forms, info and the store

Pay for registration
Purchase a dinner
Purchase A T-shirt

Regatta Fees

Registration$65

US Sailing Member Discount (enter member # when registering)

$5 discount

Club Youth Sailor (discount applied online when you enter your age)

$10 ($55 discount)

Late Fee (After Sept 29th)

$15

Additional meal tickets (1 provided with registration)

$20 ea.

Additional T-shirts (1 provided with registration)

$15 ea.

Entry fee includes one commemorative t-shirt and one dinner Saturday night (except for Club Youth Sailor entries). Club Youth Sailors are those under 18 years old that are members in good standing at a yacht club.

Schedule of Events:Saturday, October 7th


9:00 am Registration- YBYC Clubhouse open

10:00am Skipper's meeting

11:59am Courtesy horn on the water

12:00pm Race 1 start sequence begins

4:30pm Latest allowed start time

6:30pm - BBQ Dinner: 1 BBQ dinner, salads and sides and cold drinks will be included with entry (except for Youth sailors who must purchase tickets separately). Additional tickets may be purchased by sailors, spectators and guests.

Sunday, October 8th

9:00am - Clubhouse open

10:59am - Courtesy horn on the water

11:00am - Race start sequence begins

2:00 pm - Latest allowed start time

Awards: 1 hour after Committee Boat Docks